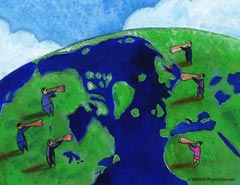 Organization News
Dedication:
The group is dedicated to the memory and work of the late Mr. Ken Mayall and to the many other biologists and naturalists who have taught us respect and appreciation for ecosystems and our natural environment.

Ken Mayall was a biologist with the Province of Ontario for many years, spanning the middle part of the last century. He was the author of the King Township Bird Survey and was an able fresh water biologist. He lived on the banks of the Humber River.

The "many other biologists and naturalists" include, in no particular order, Bill Geiling, Murray Spiers, Bruce Falls, George Whitney, John Sparling, Terry Sparling, Noel Hynes, Ralph Brinkhurst, Bryce Kendrick, Hamish Duthie, Paul Catling, John Black, Don Chant, Tom Hutchinson, Fred Cooke, Ron Weir, Paul Mackenzie, Bob Stewart, Paul Connett, Ross Hume Hall , Frank Rigler, Henry Regehr, Jack Vallentyne, Howard Phillips, A B S Stevenson, Jack Christie, Fred Stride, Bob Sutherland, O B J Bertin, Paul Pratt, Mike Bradstreet , and many others.